Suicide Squad - Kill the Justice League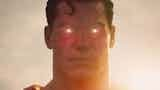 We're thrilled to showcase the work of our super-talented team on the official reveal trailer for Suicide Squad: Kill the Justice League. This new action-adventure shooter game is under development by Rocksteady Studios and will be published by Warner Bros. Games. We were thrilled to see the response when it was released at DC Fandome.
For this trailer I worked as Character Artist and played a part in most of the characters regarding lookdev and groom.
Contributors
Director: Fredrik Löfberg
Executive Producer: Anton Söderhall
Senior Producers: Thomas Oger, La-Râ Hinckeldeyn, Rebeca Cervantes
VFX Coordinators: Axel Gärkman, Jona Wedholm, Anna Thenberg
Art Director : Mikael Widegren
Realtime Supervisor: Anton Palmqvist
Animation Supervisor: Raoul Cacciamani
Facial Supervisor: Goran Milic
Facial Lead: Mathew Curran
VFX Supervisor: Daniel Bystedt
VFX Associate Supervisor: Sean Kalamgi
FX Supervisor: Tim Hermes
FX Supervisor: Martin Widö
Environment Lead: Jesper Bardhamre
Animation – Body: Anthony DeMeoIV, Benjamin Brenneur, Dusan Vlatkovic, Frida Nilsson, Thomas Obrecht, Viktor Kostik, Marco Sjoberg, Rickard Engqvist
Animation – Face: Antonija Milic, Dylan O'Rourke, Ellen Rappenecker, Gorana Kovacevic, Nicholas Richter
Animation – Keyframe: Amnon Schwarz, Dita Lang, Fredrik Olsson, Jonas Ekman, Jonas Forsman, Jonathan Skifs, Jonathon Tyler, Michael Hall Mauritzen,
Mikael Ohlson, Marijne Klaassen, Rickard Engqvist
Motion Edit: Flynn Dahlberg
Rigging: Stephanie Holder, Peter Jemstedt, Mattias Nygren, Mattias Nyberg
Character Artists: Jonas Skoog, Daniel Bystedt
Head of Facial Modeling: Jonas Törnqvist
Facial model lead: Anneli Larsson
Facial modelers: Hedda Peterson, Mert Erguden, Anna Bogdanovic, Adrina Wennström, Sandra Isaksson
Head of facial rigging: Nils Lerin
Facial rigging lead: John Augustsson
Facial Riggers: Mattias Nyberg, Hampuz Aronsson, Fanny Gustafsson
Face Modeling Artists: Adrina Wennström, Ana Bogdanovic, Andre Valck, Frans Åkerman, Hedda Peterson, Magnus Eriksson, Mert Erguden, Sandra
Isaksson, Sven Juhlin
Face Rigging Artists: Eric Haraldsson, Fanny Gustafsson, Hampuz Aronsson, Mattias Nyberg
Scanning Operator - Roger Sundberg
FACS Director - Nils Lerin
Scan Post Processing - Ghazal Taghavi
Producers: Andrea Wästlund, David Enbom
Coordinator - Adam Vadi-Dris
Cloth; Marcus Ottosson, Ludvig Eliasson
Environment Artists: Lukas McBride, Axel Flovin, Mikael Andersson, Jacob Moilanen, Peter Skager
Technical Artist: Mica Olsson
Modelling Artists: Joakim Engholm, Mikael Andersson, Sandra Isaksson
Layout Artists: Svetoslav Petkov, Oliver Askew
Lighting Artists: Kristian Zarins, Marc Goliszek, Axel Flovin, Jacob Moilanen
FX Artist: Adam Guzowski, Andreas Glad, Chris Bore
Compositors: Daniel Norlund, Max Wester, Olov Samuelsson, Sven Ahlström
Editorial: Henrik Klein; Caio Simbula
MOCAP
Head of MoCap: Sigtor Kildal
Executive Producer: Anton Söderhäll
Producer: Andrea Wästlund
Line Producer/1st AD: Isa Olai
Head of Motion Capture Department/Motion Capture Supervisor: Samuel Tyskling
Motion Capture Lead: David Grice
Motion Capture Specialist: Marko Marinkovic
Motion Capture Operator/Database Management: Ed Reeler, Oskar Olsson