Red Fall Announce Trailer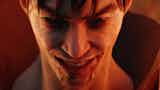 Welcome to Redfall, Massachusetts, a small island town under siege by a legion of vampires who have blocked out the sun and cut the island off from the outside world. Redfall is an upcoming open-world co-op FPS from Arkane Austin, the award-winning team behind Prey and Dishonored. Goodbye Kansas Studios were honored to produce the official announce trailer, released at the Xbox & Bethesda Games Showcase in June 2021. The game will be released in summer of 2022.
Role: Lead Character Artist
Work: Skin displacement on all characters, Skin shading on Devinder, Jacob and all 3 vampires, Grooming on Devinder, Setting up character templates and workflow for characters in Houdini.
Contributors
Goodbye Kansas Cinematic Team:
Director: Emnet Mulugeta
Art Director: Gustaf Holmsten
VFX Supervisor: Henrik Eklundh
Animation Director: Jonas Ekman
CG Supervisor : Alexis Andersson
Executive Producer: Jörgen Lilja
Producer: Thomas Oger, Rebeca Cervantes
Line Producer: Rodrigo Villalobos
VFX Coordinator: Jona Wedholm, Anna Thenberg
PA: Axel Gärkman, Evelina Kornebrant
Lead Character Artist: Jonas Skoog
Character Modeling Artist: Frans Åkerman, Andre Valck, Sandra Isaksson, Magnus Eriksson, Jonas Skoog, Peter Skager
Lookdev Character Artists: Axel Flovin, Jonas Skoog, Frans Åkerman, Sandra Isaksson, Andree Valck, Alexis Andersson
Lead Facial Modeling Artist: Jonas Törnqvist
Facial Modeling Artists: Shraga Weiss, Ana Bogdanovic
Additional Modeling: Room 8 Studio
Environment Modeling Lead: Gustav Alexandersson
Environment Modelling Artists: Gustav Alexandersson, Alexis Andersson
Environment Lookdev Artists: Lukas McBride, Evelina Kornebrant, Pim Shaitosa,
Prop Modeling artists: Akif Top, Evelina Kornebrant
Grooming artists: Axel Flovin, Jonas Skoog
Body Rigging Lead: Peter Jemstedt
Body Rigging artists: Gabija Smalinskaite, Stephanie Holder
Facial Rigging Lead: Mattias Nyberg
Facial Rigging Artists: John Augustsson, Nils Lerin
Keyframe Animation Artists: Alexis Pilalis, Amnon Schwartz, Laura Trespioli, Dita Lang, Espen Ellingsen, Michael Hall, Mikael Ohlson
Body Animation Lead: Frida Nilsson
Body Animation Artists: Dusan Vlatkovic, Johan Fröjd, Marko Marinkovic
Facial Animation Lead: Goran Milic
Facial Animation Artists: Mathew Curran, Antonija Milic
Layout Lead: Oliver Askew
Layout Artist: Svetoslav Petkov, Marijne Klaassen
Character FX Lead: Ludvig Eliasson
Character FX Artist : David Vincze, Markus Ottosson, Navjin Khosravi, Viktor Lanner
FX Lead: Victor Wagner
FX Artist: Ludvig Jonsson, Max Öberg, Mayec Rancel, Peo Fogelström, Martin Widö, Adam Guzowski, Chris Bore
Lead Lighting Artist: Anna Hiding
Lighting Artists: Chris Debski, Fabrice Di Cicco, Saleh Najib, Zsolt Gergely, Lukas McBride, Edouard Calemard, Pawel Roth
Lead MattePainter and Concept Artist: Teo Mathlen
Concept Artist: Mikael Eriksson
Storyboard Artist: Ivan Gomez
Compositing Lead: Peter Blomstrand, Karl Rydhe
Compositing Artist: Hannah Myllyoja, Lars Wallund, Max Wester, Olov Samuelsson, Sven Ahlström, Tomas Näslund
Editor, Conform & Online: Ciao Simbula
Grading Martin Steinberg
Pipeline: Erik Johansson, Joakim Johansson, Dan Englesson, Dane Bettis, Stefan Seibert, Albert Cervin, Stephen Hada
IT: Thomas Ericsson, Emil Ferdinandsson, Gabi Gharib, Armin Cero
Goodbye Kansas Motion Capture Department:
Head of MoCap: Samuel Tyskling
Executive Producer: Anton Söderhäll
Line Producer: Isa Olai
Motion Capture Supervisor: Samuel Tyskling
Motion Capture Lead: David Grice
Motion Capture Operator: Ed Reeler
Junior Motion Capture Technician: Oskar Olsson
Senior Tracker: Nils Aulin
HMC Operator: Sigtor Kildal, Daniel Ljungmark
Makeup Artist/HMC Assistant: Sanna Johannesson
Production Assistant : Franziska Ewigleben
Pipeline Developer: Nils Lerin, Linus Fredriksson, Daniel Ljungmark, Linus Fredriksson
Additional Previz Android Associéss
Motion Capture talent:
Stunt Performers: Nilla Hansson, Karin Floengård Jonsson, Nicklas Hansson
Performance Actor: Sophia Brown, Zora Bishop, Manpreet Bashu, Felix Scott
Sound design:
Foley: Redpipe