Cyberpunk 2077 - E3 Trailer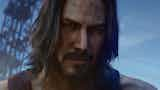 Our studio had the great honor of collaborating with CD PROJEKT RED in producing this Cyberpunk 2077 – E3 Cinematic Trailer. From receiving the script to realizing CD PROJEKT RED's awesome vision — we combined forces and developed it together, which culminated in an almost 4 minute long 4K cinematic trailer.
In this short story, we follow V through a dynamic setting showcasing a glimpse into the world of perils and possibilities that is Night City — the most vibrant and dangerous metropolis of the future.
I worked as Lead Character Artist on this cinematic.
Besides the leading role I also worked on all faces in the trailer, did all shading and groom on V and lots of shared groom and shading on all the other characters as well.
Contributors
Client: CD Projekt Red
Game Director: Adam Badowski
Screenplay: Jan Bartkowicz, Paweł Świerczyński, Łukasz Ludkowski
Supervision/Direction: Jan Bartkowicz, Paweł Świerczyński
Production: Anna Pietrzak
Music: Marcin Przybyłowicz
SFX Supervision: Piotr Malinowski
Voice Direction/Localization: Borys Pugacz-Muraszkiewicz
Combat Choreography/Stunts supervision: Maciej Kwiatkowski
Special Thanks to: Paweł Mielniczuk, Lucjan Więcek, Jakub Knapik, Sebastian Kalemba, Michał Krzemiński
Goodbye Kansas Cinematic Team:
Director: Fredrik Löfberg
VFX Supervisor: Henrik Eklundh, Kristian Zarins
Art Director: Mikael Widegren
Animation Director: Jonas Ekman
Creative Director: Gustaf Holmsten
Executive Producer: Jörgen Lilja
Producer: Rebeca Cervantes, Thomas Oger
Production Coordinator: Jona Wedholm, Alexander Darrell
Lead Character artist: Jonas Skoog
Character Modeling: Akif Top, Andreas Leijon, Axel Flovin, Daniel Bystedt, Magnus Eriksson, Mikael Andersson, Ulf Gieseler, Mario Baldi, Adam Sacco,
Hampus Eriksson
Head of Facial Modeling: Jonas Törnqvist
Facial Modelers: Sandra Isaksson, Adrina Wennström
Character Look Development: Andreas Leijon, Axel Flovin, Erika Johansson, Henrik Eklundh, Johan Gabrielsson, Sean Kalamgi, Ulf Gieseler
Character Modeling / Lookdev intern: Andre Valck
Lead Environment Artist: Gustav Alexandersson
Assets Modelers: Axel Flovin, Erika Johansson, Hampus Eriksson, Jacob Moilanen, Joakim Olsson, Lukas McBride
Lead Environment Look Development : Jesper Bardhamre
Look Development Artists: Erika Johansson, Hampus Eriksson, Jacob Moilanen, Joakim Olsson, Lukas McBride,
Asset Modeling / Lookdev intern: Sophia Tagerud
Lead Lighting Artists : Kristian Zarins, Erika Johansson
Lighting and Rendering: Anna Hilding, Axel Flovin, Jesper Barhamre, Henrik Eklundh, Sean Kalamgi, Lukas McBride, Rodrigo Vivedes
Lead Rigging: Peter Jemstedt
Rigging TD: Gabija Smalinskaite, Stephanie Holder
Rigging Intern: Eric Haraldsson
Lead Character FX: Ludvig Eliasson
Character FX: Abdelhalim Garess, Ludvig Jonsson
Head of Facial Rigging: Nils Lerin
Facial Rigger: John Augustsson, Fanny Gustafsson, Hampuz Aronsson
Facial Modeling & Rigging Department Coordinator: Adam Vadi Dris
Lead Layout: Oliver Askew
Layout / Animation intern: Marijne Klaassen
Lead Animator: Jonas Ekman
Animator: Jonathan Skifs, Blake Guest, Staffan Linder, Christina Sidoti, Jonas Forsman, Oliver Askew
Head of Facial Animation: Goran Milic
Facial Animators: Antonija Milic, Marga Garcia, Mathew Curran, Adrian Lim, Gorana Kovacevic, Primoz Boncina, Tamara Bogdanovic, Daniel Ljungmark
HMC Operator: Daniel Ljungmark
Head of Body Animation: Johan Fröjd
Body Animators: Frida Nilsson, Jesus Ruiz Torres, Marco Sjöberg, Dusan Vlatkovic, Jan Germala, Ljiljana Antonovic, Mattias Lindkvist, Viktor Kostik
Body & Face Animation Department Coordinator: Jessica Oh
Lead FX: Max Öberg
FX Artist: David Vestin
Lead MattePainter and Concept Artist: Mikael Widegren
Concept and MattePainting Artists: Mikael Eriksson, Henrik Lundblad
Storyboard artist: Mattias Häggström
Lead Compositing: Peter Blomstrand, Karl Rydhe
Compositing Artist: Richard Sällqvist, Max Wester, Hannah-Marjut Myllyoja, Martin Borell, Tomas Näslund, Denys Holovyanko, Andreas Cronström
Motion Graphics: Marcus Melin, Peter Blomstrand,
Editor: Peter Blomstrand, Fredrik Löfberg
VFX Editor: Caio Simbula, Henrik Klein, Lars Wallund
Head of Pipeline: Erik Johansson
Pipeline: Dan Englesson, Dane Bettis, Joakim Johansson, Simon Rainersson, Stephen Hada
System Administrators: Tomas Ericsson, Gabi Gharib, Emil Ferdinandsson, Pär Åslund, Niclas Ljunggren
Grading : Martin Steinberg
Goodbye Kansas Studios Capture Division:
Executive producer: Anton Söderhall
Producer: Andrea Wästlund
Motion Capture Department Coordinator: Isa Olai
Head of Motion Capture: Sigtor Kildal
Motion Capture Supervisor: Samuel Tyskling
Motion Capture Lead: David Grice
Motion Capture Technician: Marko Marinkovic
Junior Motion Capture Technician: Oskar Olsson
Motion Capture Operator: Ed Reeler
Senior Tracker: Nils Aulin
Audio Supervisor: Oskar Gyllenhammar
Motion Capture Department Intern: Ghazal Taghavi
Facial Capture Supervisor: Goran Milic
HMC Operator: Daniel Ljungmark
Make-Up Artist: Sanna Johannesson
Scan Operator: Roger Sundberg
FACS Director: Goran Milic
Cast:
Performance Capture:
V, Johnny Silverhand: Felix Scott
Dex: Gary Beadle
Jackie & Solo: Osy Ikhile
Bug: Tove Vahlne
Voice Actors:
V: Gavin Drea
Dex: Michael Leon Wooley
Jackie: Jason Hightower
Delamain AI: Samuel Barrnet
Stunts:
Stunt coordinator: Seth Ericson
Stunt double V & Dex: Nicklas Hansson
Stunt double Solo: Jaime Palou
Stunt double Bug: Nilla Hansson