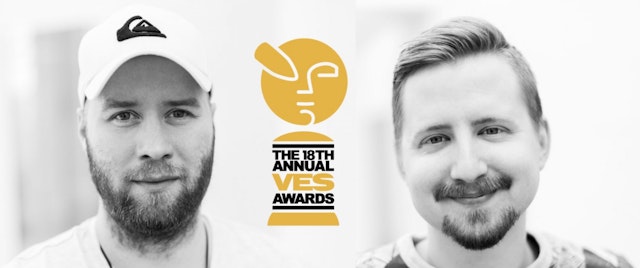 The Visual Effects Society has announced the nominees for the 18th Annual VES Awards, the prestigious yearly celebration that recognizes outstanding visual effects artistry and innovation in film, animation, television, commercials and video games and the VFX supervisors, VFX producers and hands-on artists who bring this work to life.
We're very happy that two Goodbye Kansas Artists are nominated in the category "Outstanding Animated Character in a Commercial" for their work on the character DEX in the "Cyberpunk 2077" E3 trailer. Jonas Ekman and Jonas Skoog share the nominee honour with CD Projekt Red's Marek Madej and Grzegorz Chojnacki. But a project like this is a true team effort, so congratulations to all artists that worked on this great "Cyberpunk 2077" trailer!
The VES Awards will be held on January 29 at the Beverly Hilton Hotel in Los Angeles.
Read more about the 18th Annual VES Awards here.